27th RAI Steering Group Meeting in Zagreb on May 28th
The 27th RAI Steering group meeting will be held on May 28th 2018, in Zagreb, Croatia.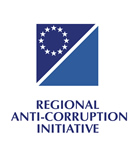 The meeting is the main forum of the Initiative, which will provide ground to the participants to take the decisions that will be implemented in the framework of RAI in the course of the following period.
The Meeting will be held back-to-back with the regional Round table  on Legislative Framework and Best Practices in  Whistleblowers Protection, which will take place on May 28th, organized by the Regional Anti-corruption Initiative, in cooperation with the Ministry of Justice of Republic of Croatia.
More information coming soon.
RAI Secretariat
19 October 2017